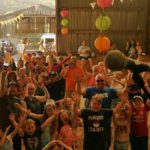 Thank you and Happy New Year Everyone. So first's things first in 2018. We would like to thank the individuals and companies that have supported our efforts to keep music live. Without each and every one of you we simply would not be able to do what we do without your help and support.
To our fans and everyone that has attended gigs, booked us, downloaded our music, shared our posts, subscribed to our social media and overall showed us some love.
You have all enabled us to donate and perform for various charities throughout the year. It has helped us stick with our motto "Together through the love of music, we can make a difference". Not only have you helped us to Keep Music Live but maybe without even knowing it you have supported those who need our help the most.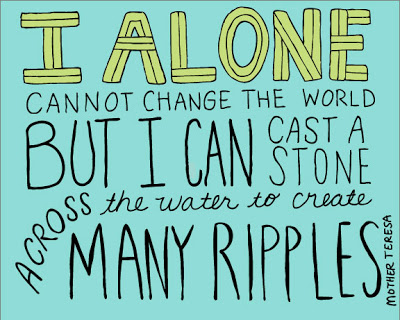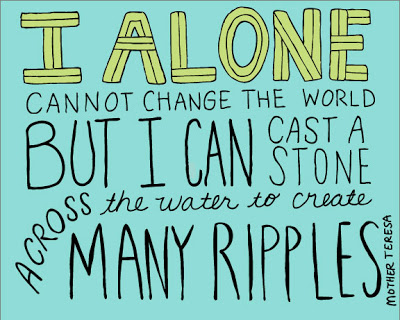 We donate a percentage of our takings to charity. So you can pat yourselves on the backs knowing that you have fed the under privileged and the homeless, fed and housed animals in need, helped mountain rescue, supported Big Issue retailers, provided funds for research and immunisations, helped those in poverty stricken circumstances, and many other worthy causes. All the charities we choose are well researched so your money is well received and goes directly to those who need it.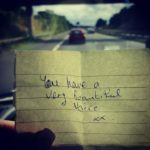 From family and friends, fans far away and closer to home, super fans, people who have booked us, people who have supported our aims and efforts in music. To those of you who have help keep music live on the streets up and down the country, the venues and individuals who book us and rebook us and to those of you who come to gigs. The ones that encourage, buy or listen to our music, for the lovely comments on a bitterly cold day outside busking. For the donations, gifts and random acts of kindness. We truly love you all. You are the unsung heroes and we appreciate everything you do.
We are so fortunate to also have support from a handful of companies. They do it simply to give back and expect nothing in return. In no particular order we'd like to thank:
MOTO Hospitality are the service stations you may see dotted up and down the country. The services where you stop to recharge your batteries on long journeys. By the way if you've not downloaded their app it is well worth it. They have daily promotions on food and purchases and it can save you a lot of money. I tell this to everyone as we have always taken advantage of this and saved a few pretty pennies in the process.

During the year we need to travel around in our van to attend gigs, fundraising events and to entertain the crowds on the streets. This means accommodation can become very pricey. The thing is if we were to stay in hotels etc., it would come at a cost. The more we spend on hotels etc., the less we can travel and the less we can give. We don't mind sleeping in the back of our van surviving off noodles and bananas.

Travelling around keeps your performance fresh in different locations. Since we stay in the van a lot its difficult if you don't have somewhere to call home for the night. Basic 

essentials that we take for granted everyday like drinking water, showers, toilets and a safe place to sleep all become very difficult when your on the road.

Home is where you park it and that's were MOTO come in. The lovely people at MOTO provide us with ongoing support to enable us to continue with our work. MOTO are our official sponsors of overnight accommodation and allow us to stay over at their service stations up and down the country.

Our van is self-converted and many campsites can be extremely fussy about who they let on their sites. Panelled vans are a no no on a lot of sites. Unfortunately we don't have a spare £30,000 lying about to buy a new converted camper van. Our van Scooby does the job though. She may be a bit old, but she always gets us to where we need to go. In the past we have stayed on streets in neighbourhoods in disguise.

We may have even slept outside your house without you knowing it. The huge problem with this is safety and the lack of amenities. Especially if you are unfamiliar with the area. Driving around in the dark looking for places to park can become very tiresome. Somebody banging on your window at 3am in the morning trying to break into your van is not for the faint hearted.

Since we have been staying at MOTO we have not had any problems like this and it has been a brilliant life line. It has saved us a lot of money, kept us safe and refreshed and has made everything we do possible. It has given us peace of mind and for that we are extremely grateful.

So here's to the people at MOTO Hospitality. We thank you for your generosity and for inadvertently helping others. We value your ongoing support and would like to thank you on behalf of the charities we have raised funds for.

Another company that is worth a huge mention is all the guys at Sutherland Trading. Now unless you are a retailer you may not be familiar with this company but if I mention Hohner it may get your ears twitching.Sutherland Trading you see are the kings of harmonica. The chances are if you've bought a Hohner harmonica from a music shop it has passed through the hands of the lovely people at Sutherland Trading.

When I first started to learn the harmonica I thought to myself great, a cheap little instrument that will sound great and last forever. I bought myself a Hohner Blues Harp in the key of C and enjoyed tooting away. I soon realised that since it was a diatonic harmonica I would need to purchase several harmonicas in various keys. Due to finances I bought myself a set of Swan harmonicas and it opened a whole new world to my playing.

I could now play along to any song in any key. There was a problem though. Unfortunately the Swan Harmonicas were not a patch on my Hohner harmonica (I'm sorry Swan but I'm only being honest). They are great for complete beginners to learn scales but I found it hindered my learning.

It was hard work to bend and run on them. They are quite rough around the edges and after a few hours of playing my lips resembled the joker from Batman. I just couldn't bond with them. Since I was trying to improve my playing it was difficult to progress.

I have tried playing a few different brands of harmonica including Lee Oskar. I found the Lee Oskar harmonicas were very well made but for me the reeds blow quite quickly and their tone just doesn't feel the same. They sound very clean and crisp but if it's a dirty bluesy sound you're after, then it's Hohner all the way for me.

I then decided to make it my mission to purchase a Hohner Harmonica every month until I could afford the whole set. So with my major key set in hand I began learning different techniques. Due to cost I had to leave the sharps and flats and stick with the more popular keys. They lasted me years but eventually the reeds started to blow and the notes were flat. I really did get a good run from them. I think the thing that killed a few of them was an accidental spillage of Lucozade during a gig. Word of warning to all. Fizzy drinks and harmonicas don't mix.

During our "Sing for Your Supper" tour for foodbanks I was delighted when Sutherland Trading very kindly offered me some new harmonicas.

This would enable us to continue with our work and fundraising. They continue to support us and our causes and keep me happily tooting away. They also sent me a new case to protect them and I carry it everywhere.

They sent me the sharps and flats his year to complete my collection and I was as happy as sugar addict in a sweet shop. I love them and it has enabled me to experiment with new songs and create new sounds.

I've always had a love for anything Hohner. My Grandma used to have a Hohner electric organ and I would spend many hours tinkering with it. My dad had a Hohner Weekender which was my very first harmonica. It reminds me of a squeezebox but I still have it with my collection.

I'm far from a pro harmonica player though. That will come with many more years of practice. I am still learning new techniques and saving up for the ultimate Hohner 64 Chromatic Harmonica. It's like a dream harmonica that I've been itching to learn. They come at a price but when I get my hands on one I will love, learn and cherish it. I know a chromatic harmonica is a completely different kettle of fish but it's one I want to start exploring.

There's a great harmonica solo in "I guess that's why they call it the blues" by Elton John. The man in question who plays the solo is the amazing and very inspirational Stevie Wonder. The solo itself is played on a Chromatic. When I get my hands on one of these this is the piece I want to aim for.

So I'd like to say a huuuuuuuuuuge thank you to all the lovely people at Sutherland Trading for your ongoing support and thank you for helping us to make a difference.

Fresh and decent guitar strings are a must for any budding guitarist and since Andy likes to change them once every one or two weeks it's always very handy to have a pack or two to hand. Plectrums are funny little things. I think with plectrums they are similar to hair bobbles, lighters and odd socks. They disappear into a land of the complete unknown. I have a theory that when we part company from this world you pass through a place of mystery and find all of these objects along the way.

Knowing our plectrum predicaments Strings and Things supply us with bright pink plectrums. They may not be the most masculine of colours but they are fantastic for spotting on the floor. To think of all the time we've wasted hunting around for a grey plectrums on a grey stage.

The audience anticipating what the next song will be as you stand scratching your head, bewildered on where the plectrum could have possibly fallen. Gone are those days. Now we have a healthy supply in hand and it's not a colour that can be missed. When buying a plectrum go for bright every time. Trust me, you'll appreciate it in a dimly lit room.

Another thing to mention is a handy little device known as Strap Locks by Ernie Ball. These are the best thing invented (well apart from my foot tambourine).

Before we had even heard of Strap Locks we had a particularly unfortunate incident at a gig once. It was pretty full on and the crowd where shouting for an encore. Andy threw his arms in the air and the guitar promptly fell on the floor resulting in a hairline crack which eventually resulted in a complete head stock repair.

We recommend these little beauties to everyone. If you value your guitar it is really worth picking up a set of strap locks. They basically do what they say on the tin and lock the strap onto your guitar. No need for rubber washers or the tops from beer bottles. There made by Ernie Ball and since fitting them, they have saved our skin on many occasions.

So heres a massive thanks to all at Strings and Things for your ongoing support. We would also like to thank you for helping to keep music live and helping others along the way.