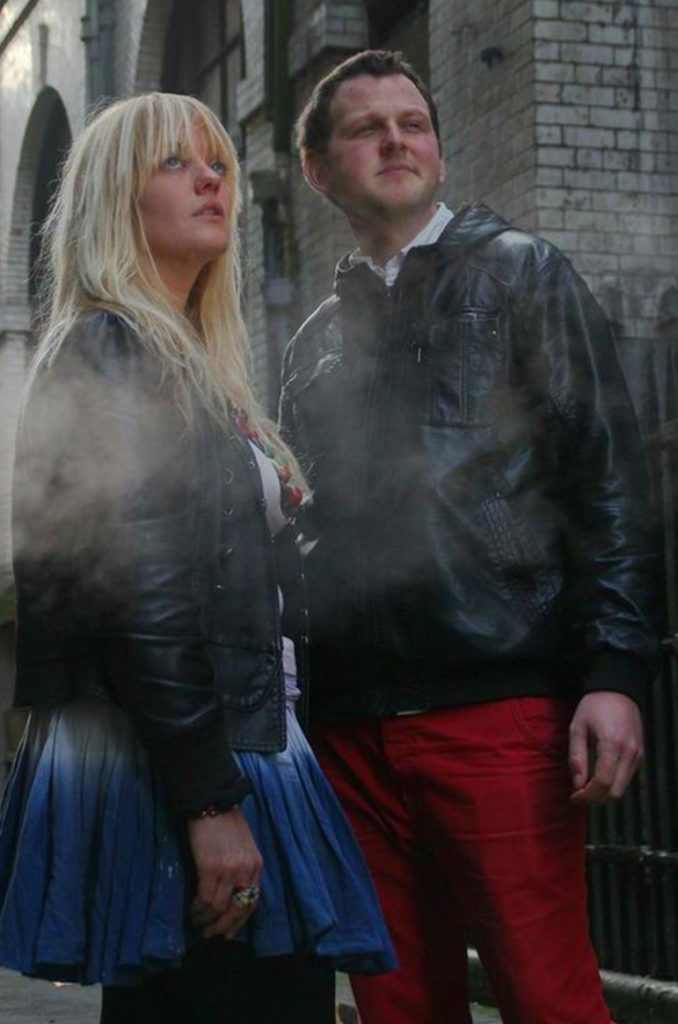 Helly & Andy have been performing together as The Rag Tag Misfits for over 5 years. They work full time as musicians making a living out of what they love most. They have lived in a van, stayed in plush hotels, performed 1000's of times and have taken their music to international waters. From intimate gigs to huge venues. Their aim is to continue creating and performing music, living the dream, follow opportunities and to help others along the way.
The Rag Tag Misfits are a British acoustic duo hailing from the Northwest of England and consisting of Husband and Wife Helly & Andy. Formed in 2014 and married in 2016 the two originally started out as street entertainers gaining popularity in their local area. Using their love of music to make a difference the Rag Tag Misfits completed a mammoth busking challenge to raise money and awareness for homelessness and food banks.
Their hard work, dedication and "Sing for Your Supper" challenge created a huge amount of exciting opportunities which led to radio play and performances worldwide. They have performed pretty much everywhere from Barns to Cathedrals and Concert Halls to Piers. From Festivals and Radio Stations and Weddings to House Concerts they follow every genuine opportunity that is thrown at them. They have over 1500 gigs in the bag to audiences big and small and continue to perform at any given opportunity.
Using Acoustic Guitar with a bass pickup, Cajon, Vocals & Harmonica the Rag Tag Misfits create a unique brand of live music. Inspired by a life on the road the Rag Tag Misfits have been captivating audiences with percussive foot stomping music and heartfelt lyrics. Travelling Troubadours, buskers or minstrels and First Place Winners of the Dylan Days song writing festival in Minnesota, USA the Rag Tag Misfits have toured around the UK, Europe, USA and New Zealand showcasing their music.
In addition to performing at festivals, gigs and on the streets, their musical adventures have led to a support slot with "Dodgy" and on their USA adventures they performed to a crowd of 1300 at the prestigious House of Blues in Chicago. They shared the stage with the sensational singer/songwriter Mitch Ryder of The Detroit Wheels and Joey Molland of Badfinger.
Topped with a jam with Dickey Betts of The Allman Brothers and then recording original tracks on a collaborated album at Matt Finks studio of Prince & The Revolution. It was here they also collaborated with Phil Solem of The Rembrants. Amongst many they were also introduced to Mark Hudson, Buddy Guy, Deuce Newton and Pat Macdonald.
With 2 independently released albums in the bag they are due to release their 3rd album in 2019.
From here you can navigate your way through the website whether you want to book the band, buy their music or just find out some more information. With different sized PA's, over 5 hours of cover music and an extensive amount of original material they can cater for all events. We have extensive studio and radio experience and perform live on a daily basis. If you can't find what you're looking for, please feel free to contact us.