Looking for a unique wedding proposal idea? How to propose to your unsuspecting partner? A "will you marry me?" idea.
Wedding proposals are a magical moment to be involved in and make us feel very blessed in what we do. The flutters and uncertainty. A moment that needs to be perfect. To capture the moment, the excitement, the look on your partners face. One afternoon we were entertaining in Liverpool One. Minding our own business and putting on a show, we were approached by a gentleman called Wissam from Libia. He told us of his plans and said he needed us later that evening for a very important announcement. He was going to propose to his girlfriend.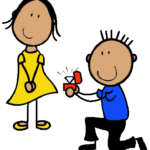 Wissam explained he had just arrived in the country a day or two earlier. The gig was to surprise to his girlfriend by asking her to marry him and we were in on it. Now we receive quite a few gig enquiries when we are performing and some lead to something others to nothing. He asked us if we could learn a song for him in that short amount of time. After negotiations he told us he would think about it with his friend and come back in 20 minutes to let us know.
20 minutes passed and there was no sign of him. Oh well we thought, we obviously didn't get the gig. 40 minutes later Wissam reappeared and said "lets do it". He left his deposit and we arranged to meet up later that evening.
The basic idea was we needed to learn a song he had in mind, a special song to him that we would perform as we serenaded his girlfriend. He was to sing the first verse as he approached his future finances house during her birthday party. Now the twist in the tale is that earlier that week he had made a Skype call to his girlfriend from Libia. He had told her that he would be unable to make her party as he had been refused entry to the country. He informed us that he had made a lookalike document of refusal and showed it to her during the Skype call. His girlfriend was obviously disappointed with the news. Little did she know that everything was about to change.
We only had a couple of hours to get back home from Liverpool, learn a song we had never heard before and meet up 30 miles away near Bromborough. It was no small feat and quite a challenge. We usually ask for a minimum of 2 weeks to learn a song. This allows us to imprint the song in our minds and practice and perform it live. When he booked us we told him we would try our best and we missed our tea and spent the next 3 hours preparing for the song.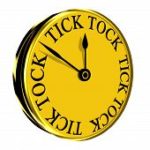 The thing is when you learn a song it can sound great when your practicing it in your living room but performing it live in front of an audience is a whole different matter. Circumstances change things. We explained this on the phone and a couple of hours to learn a song you've never heard of and get it spot on really is quite difficult. No matter how good you are it takes most musicians lots of practice to get a song right even a song you are familiar with. Its quite uncomfortable winging a song and unless you perform its something that is difficult to comprehend.
Wissam reassured us and told us that the sentiment would be there and that is the most important thing.
Pushed for time and only a vague imprint of the song etched in our minds we drove to meet with him. He was staying in a guest house, just a short walk away. We were welcomed in and we sat down and worked out exactly what he wanted us to do.
It was all planned out. His girlfriend Hannah was having a house party that evening for her birthday. The plan was for his friend to turn up as Wissam hid around the corner. He had put together a video earlier that week and had given his friend a box to present to her. In the box was a tablet with the video on, a video camera and instructions to one of her friends to record the whole event.  We suggested we hide him in the back of the van instead of around the corner as it would aid his disguise.
We were now on the same page and at the location of his girlfriends house. We parked across the road as he hid in the back of the van. We watched quietly through the blacked out side window as his friend knocked on the door. His friend handed the box to his girlfriend and all was slowly revealed.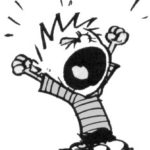 Just as her friend started to record, a lady was walking down the street. Screaming child in tow. Now I'm not just talking about a mild little "wah wah", it was  proper full on toddler tantrum. The type that could wake a city. She seemed to hover around the house and obviously the video recording was picking this sound up in the background.The lady had no idea what was going on. She was busy trying hard to console her toddler. I always feel for parents as toddlers throw these wobbler's, its not a good place to be.
Tantrums usually happen in supermarkets or a very public place when a child is either tired, unwell or can't get there own way. Disapproving looks from onlookers and a few sympathetic ones from those who understand. Its an unstoppable force and short of gagging the child there is nothing any parent can do when these moments strike. You just have to ride it out.
Oh what a thing to happen at that exact moment to poor Wissam. He was already very anxious about his girlfriends reaction. He wanted it to go perfect and who can blame him. I reassured him and said it will be fine. Things change and there is no helping it. I told him it will be something you will laugh about it one day and it wont interfere with your plans to ask the most important question of your life. If the outcome is Yes, that is all that matters.
After the screams of the child disappeared in the distance it was time to make our move. As we loaded the guitar onto Andy it was extremely difficult to say as quiet as mouse in the very still evening in a quiet neighbourhood. A challenge for any guitar player. Load a guitar on from an awkward position without making a single sound. Its a tough call. This was a stealth operation at its best.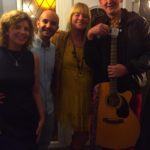 We walked across the street behind Wissam as he belted out the first line of the song. His girlfriend ran out of the front door screaming (in a good way) and he stopped singing, the excitement became too much We had to pick up were he had left off. As he got down on one hand and knee in her drive way, his girlfriend said a big YES. It was a magical moment, I had tears of joy in my eyes and goosebumps.
We felt so blessed to be a part of it. We love our job so much. Performing for a living means we are able to share so many magical moments.  The proposal was the most romantic ever. It was so emotional, the song was touch and go I must say but the response was beautiful. Wissam and Hannah we wish all the love and blessings to your future and thank you for asking us to be part of your very special moment, but please if you book us for your wedding a bit more time to rehearse a song we don't know would be very much appreciated. Here is to Hannah and Wissam and a bright and happy future together.
If you wish to book live music for your venue, festival, wedding, event or party you can contact us HERE to check our availability